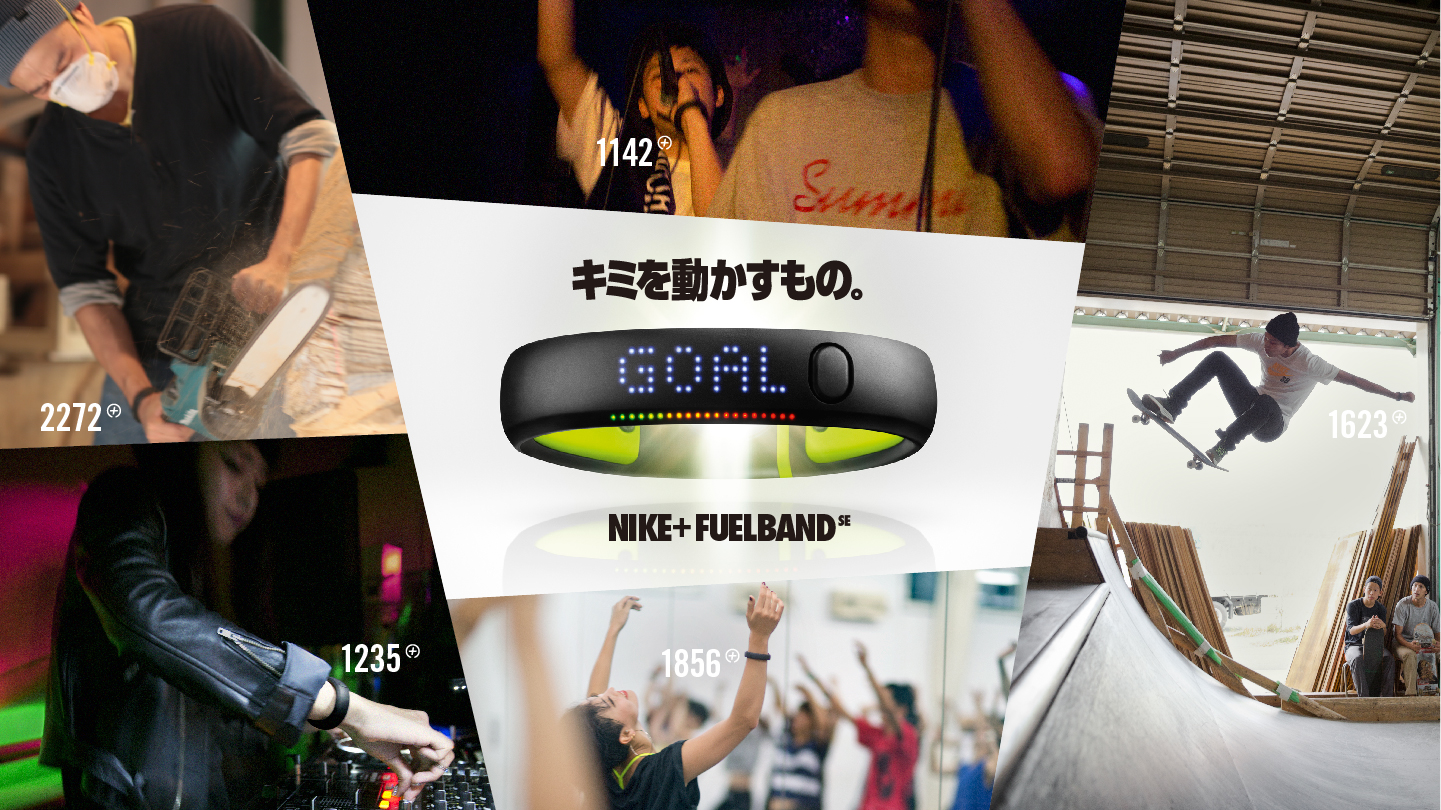 NIKE+ FUELBAND SE Japan Launch Campaign (2013)
We created a campaign for the launch of Nike+ FuelBand in Japan. Nike+ FuelBand measures all kinds of activities in your daily life that are not limited to specific sports by using NikeFuel, a unit uniquely developed by Nike. In order to communicate this product feature most effectively, we have featured campaign ambassadors who are not professional athletes, such as a skater, dancer and a fashion model.
Nike+ FuelBand SE is a motivation tool that makes your everyday life more active. We used Nike+ FuelBand SE to communicate Nike's brand voice that every aspect of your life is sports through web films, a campaign site, outdoor advertising as well as a participatory campaign.
W+K TOKYO
Executive Creative Director: Caleb Jensen
Associate Creative Director: Naoki Ga (何 直己)
Art Director: Yohei Adachi (足立 洋平)
Copy Writer: Hiroshi Kuyama (久山 弘史) / Asami Yamashita (山下 麻実)
Account Director: Ryan Johnson
Account Executive: Shinya Kamata (鎌田 慎也)
Print Producer: Yoko Onodera (小野寺 陽子)
Art Buyer: Hiromi Shibuya (渋谷 浩美)
Rooftop inc.
Producer: Kenji Yamamoto(山本 賢治), Masahiko Abe(阿部昌彦) 
Assistant Producer: Kozo Isono(磯野 耕三)
TANGRAM
Director: Takayuki Akachi(赤地 剛幸)
Assistant Director: Moemi Goda(合田 萌美)
Director of Photograpy: Masasshi Sasaki(佐々木 雅史)
Second Camera: Yoshihiro Niimi(新美 吉弘)